Health food.

What a healthy food, to be consumed without moderation.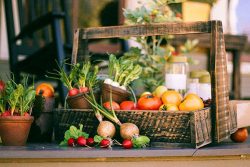 Fruits and vegetables can fight diseases such as cancer, cardiovascular disease and diabetes, and numerous studies confirm the potential benefits of these fiber- and mineral-rich foods against these serious illnesses.
Several hundred population studies, including major meta-analyses such as EPIC, INCA2 and MOOSE, have evaluated their potential benefits in the fight against cancer.
In over 80% of the studies taken into account, a protective effect was found, particularly for cancers of the upper tract (mouth, esophagus), stomach, lung, colon and rectum. This research has led to the emergence of a family of molecules known as antioxidants, which includes thousands of substances still under study.
0000000000000000000000000000000000000000000000000000000000000000
Diet: Switch to alkaline

eating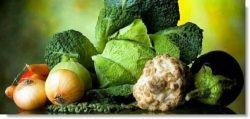 A source of energy, a slimmer figure and healthy skin, the acid-base diet is all the rage among the stars. We're taking advantage of the summer to get started.
It took a tweet from Victoria Beckham last January: "Love this healthy eating cookbook!", about the book* by nutritionist Vicki Edgson and chef Natasha Corrett, to reignite the craze.
for alkaline eating. Promoted by the very healthy Jennifer Aniston, Kirsten Dunst, Gwyneth Paltrow or Miranda Kerr, who declare that they "eat foods with a low glycemic index but highly alkaline", this "diet" has nothing to do with the wacky, even risky, food fads to which Hollywood has accustomed us. It's more like a healthy lifestyle. …….read more…
0000000000000000000000000000000000000000000000000000000000000000
the benefits of the ketogenic diet, More fat, less sugar :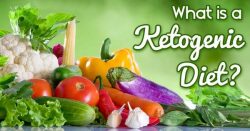 Lots of fat and little sugar : that's the recipe for the ketogenic diet, which is said to help shed unwanted pounds. A surprising method, which goes against certain current recommendations, but which could have an impact on several chronic diseases such as Alzheimer's or cancer. How does it work ? What are its limits? Magali Walkowicz, dietician and nutritionist, explains.
The principle
The ketogenic diet is based on a simple principle: very little sugar and very little fat. "The ketogenic diet is a lot of fat, some protein and very few carbohydrates"…..readmore…
000
Modern scientific Western dietetics describes foods in quantitative terms, in terms of calories, proteins, carbohydrates, fats, vitamins, minerals, trace elements, etc., and in terms of their nutritional value. Over three thousand years ago, when the Indo-Asian dietetic ayurveda was born, none of this data existed. She therefore used other criteria to study food and its effects on the body.
Food-Ayurveda
Foods are considered in a more qualitative way, according to their properties in terms of their effect on the body. These properties are mainly their nature, their flavors, their tropisms, which we present below……read more…