Zakouskis - Appetizers - reception
We offer several vegan formulas, which can of course be adapted to your needs.
For a two-hour cocktail, count 6-8 zakouskis per person.
Appetizers (for aperitif cocktails) €2 each (allow 4-5 appetizers per person per cocktail hour)

Formulas available from a minimum of 30 people, prices incl. VAT.
Vegan buffet presentation in fingers food, verrines, dishes, spoons, skewers –
PACKAGE- 5 Zakouskis per pers. = 9.5 €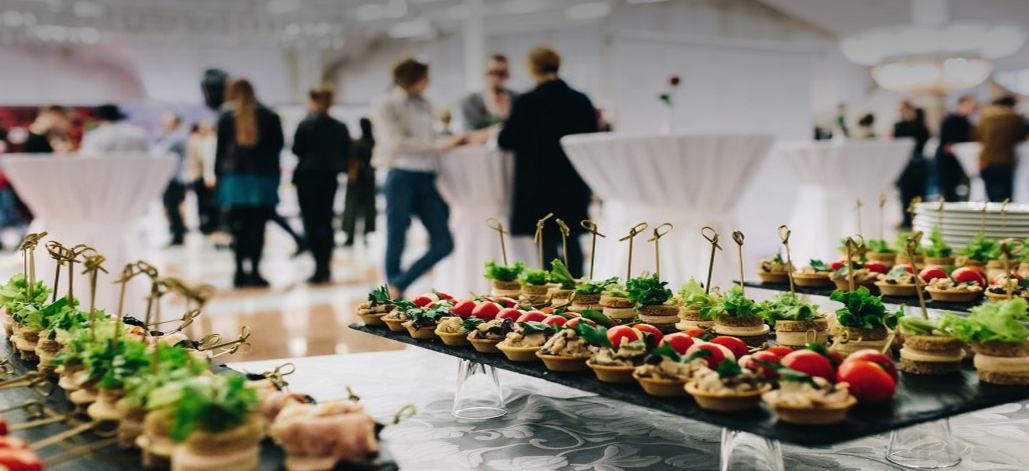 Choice among:
Vegetarian gyros wraps, crudités, soya yoghurt garlic and herb sauce
Maki or Californian Rolls with cucumber, mango, avocado, etc…

Puff pastry with leek fondant and smoked tofu
Verrines of Vichyssoise with fresh peas
Verrines of Coleslaw and tofu croutons with pimentons

Petits choux with faux gras cream and onion confit

Light curry samosa with vegetables and sweet and sour herb sauce
Gnocchi with tomato fondue and onion confit
Acras (fritters) with seaweed & spinach, tartar sauce

Small vegan burger, buns, crudité, onions, organic ketchup

Gyoza , wok of vegetables sautéed in sesame oil, Hoisin sauce
Creamed mushroom gnocchi, truffle flavoured
Vegetable noodle with sweet and sour herb sauce
Bruschetta caponata a la Sicilienne
Pasta with herb pesto, cherry tomatoes

Vegetarian gyros wraps, crudités, soya yoghurt garlic and herb sauce
Take a look inside our delicious world