LEBANON BUFFET. 47 € pers.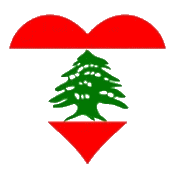 -LebaneseFatouche salad, lettuce, radishes, cucumbers, fresh tomatoes and fried pitta bread.
–Lebanese Tabouleh
Boulghour, tomatoes, mint, parsley, lemon.
A real treat, packed with vitamins and freshness!
-Falafels
Chickpea and herb fritters, crunchy on the outside and soft on the inside
–Labne of vegetable yogurt, a drizzle of olive oil, sprinkled with thyme and garnished with chickpeas. served chilled, with cucumbers
–Vine leaves stuffed with spicy zaatar lentils
–Kefta skewer with minced vegetables and bulghur. Tomato sauce, fried eggplant and chickpeas.
-Spinach fatayer
spinach turnovers
–Chickpea hummus and pitta bread
–Beet salad with walnut tahini
–Lebanese garlic sauce
Thick and creamy, it's just garlic, lemon juice, salt and oil. Simple and fragrant, it makes a delicious pairing.
°°°°°°°°°°
Lebanese rice with vermicelli, fried onions and toasted pine nuts
OR
–Batata harra
roasted potatoes with spices.